Book A Demo
Book a demo and let's create together your
customized social wall
After your personalized demo, we'll offer you 14 days free trial so you can see how our content aggregator can help you build and grow Loyalty and trust with your customers.
In your live demo, you will discover how to:
Trusted by the world leading brands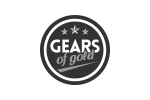 Streamchartz has helped us connect with our customers in new ways by providing engaging experiences that will keep them coming back! So far no issues, but when a problem occurs it is usually resolved immediately or before the user realizes there is a problem.