Features
Explore all the features of Streamchartz!
Easy To Use Control Panel
The Streamchartz dashboard is very easy to use and is organized into three main sections for creating and customizing social walls and two other sections for analytics, filtering and promotion purposes.
Trusted by Amazing clients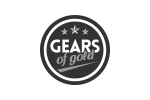 Together with your own content, streamchartz® creates an appealing, inspiring social wall around your company. Adapted to your needs and your CI – displayed on your website, in your online shop or on your event screens. Uncomplicated, spam-proof and without ongoing expenditure of time for you.