kifas GmbH Social Wall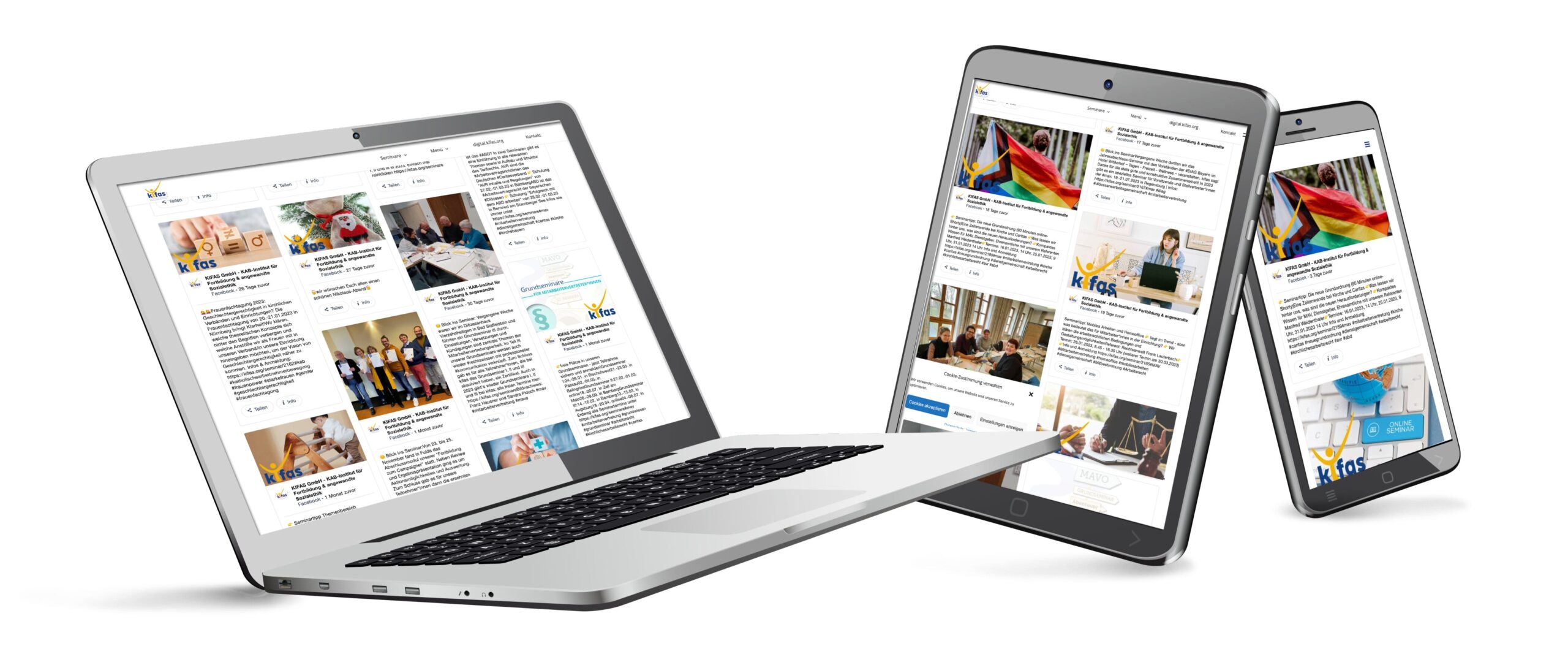 Do you want to inspire your target group with user-generated content?
The KAP Institute of Further Education and Applied Social Ethics provides training for personnel representatives, organizational consulting, coaching and supervision. The institute puts a lot of effort into its social media presence. Constantly posting on social media and raising issues to attract her followers.
The Institute uses Streamchartz to collect its constant content from social media and display it on the website Homepage, which is a great way for site visitors to stay longer and get a deeper understanding of the issues the Institute is espoused by.
Streamchartz Social Wall is not only the best way to easily achieve your brand awareness goals, but it also saves you a lot of time to constantly create website content.
With Streamchartz, you can bring your customer experience easily to the next level by collecting content from unlimited social media profiles and hashtags from varies social media channels such as Facebook, Twitter, YouTube, Instagram, and many more! The social wall is the best thing to make the conversion rate on the website skyrocket.
Easily achieve your brand awareness goals with Streamchartz! Book a demo
and get a Free Trail to start with your social wall right away!
Supported Networks and Sources