Kitzbüheler Alpen Social Wall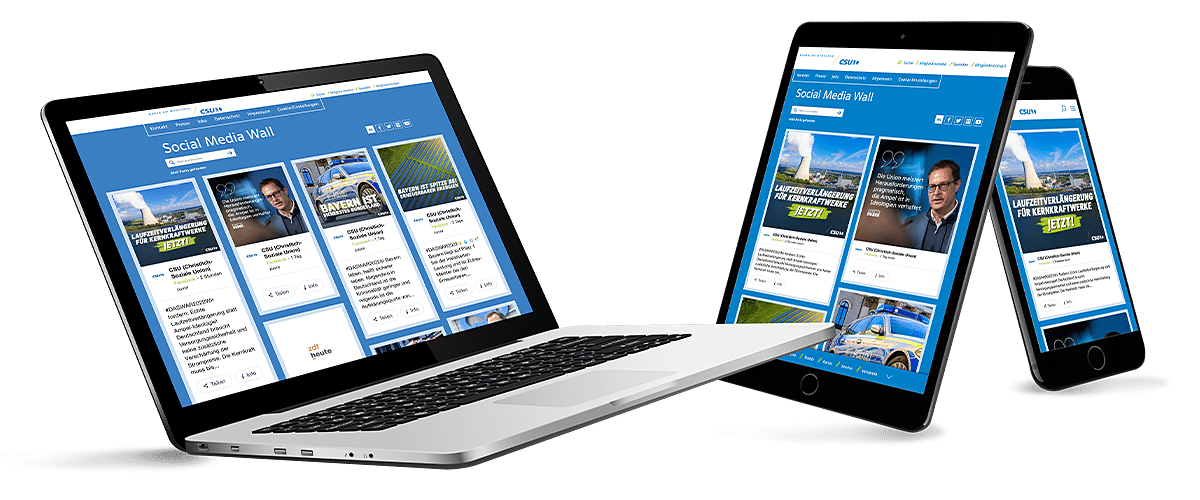 The Kitzbüheler Alpen are known far beyond the borders of Austria as a popular holiday and family region. The Tourismus association is encouraging guests to post photos of their experience in the area using one of the hashtags listed:
Places: #stjohannintirol #oberndorfintirol #kirchdorfintirol #erpfendorf #kaiserbachtal #wilderkaiser #kitzbüheleralpencheckEvents: #knödelfest #koasalaufcheckGlück: #meinyapadu
Events: #dumpling festival #koasa run
Happiness: #meinyapadu
With Streamchartz, Kitzbüheler Alpen is not only curate content from the above listed hashtags but also from total 40 hashtags and about 100 different social media pages and profiles from different social media channels and display it on the website homepage. 
By sharing the happy moments of the guests on the social wall on the homepage of the website, the booking rate has skyrocketed as well as the number of followers and hashtag contributors. 
Given an average of 208 followers per twitter user and a constantly growing Instagram community, an audience of 500 participants can easily reach 104K people and thus create enthusiasm for your event or brand beyond the event itself.
Build trust between your brand and your customers, display user generated content on your homepage with Streamchartz social media aggregator!
With Streamchartz, you can increase the value of your customer experience with our social media content aggregator! Easily collect content from unlimited social media profiles and hashtags from varies social media channels such as Facebook, Twitter, YouTube, Instagram, and many more! The social wall is the best thing to build up a stronger sense of community with your customers!

Set up Streamchartz to make the most of your social media presence. Book a demo
and get a Free Trail to start with your social wall right away!
Supported Networks and Sources