Stubai Social Wall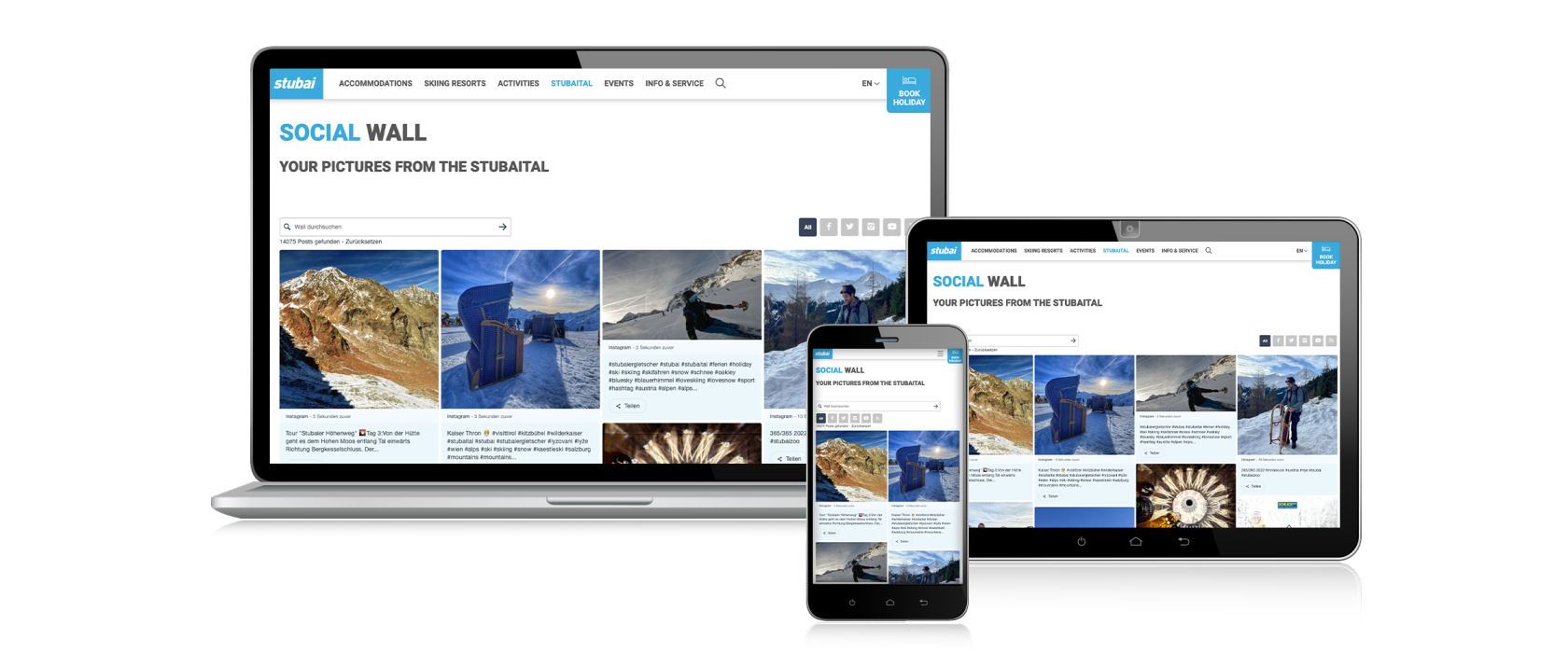 Stubai is tourist information for Austria's largest glacier "Stubai". Sports fun on the glaciers and mountains of Stubai, warm hospitality and traditional cuisine are all guarantees of a varied and unforgettable winter holiday.
Stubai utilizes Streamchartz to interact with current guests in the region, invite them to share a photo of their experience using one of the several hashtags on social media, stream the content to a social wall, and display it on its website. A single interactive and dynamic social wall includes a collection of all the social media postings from hosts and accommodation providers.
The beautiful and engagement social wall has helped the organization turn new visitors into immediate clients with more than 1,000 profiles and 25 Hashtags curated and displayed on the company website Homepage.
Social walls are useful for displaying hashtag promotions or raffles and bringing content directly to the landing page of the respective marketing campaign. A great overview for you and your customers.
With Streamchartz, you can inspire your target group with user-generated content! Easily collect content from unlimited social media profiles and hashtags from varies social media channels such as Facebook, Twitter, YouTube, Instagram, and many more! The social wall is the best thing to build up a stronger sense of community with your customers!
Convert Visitors into Customers! Book a demo
and get a Free Trail to start with your social wall right away!
Supported Networks and Sources